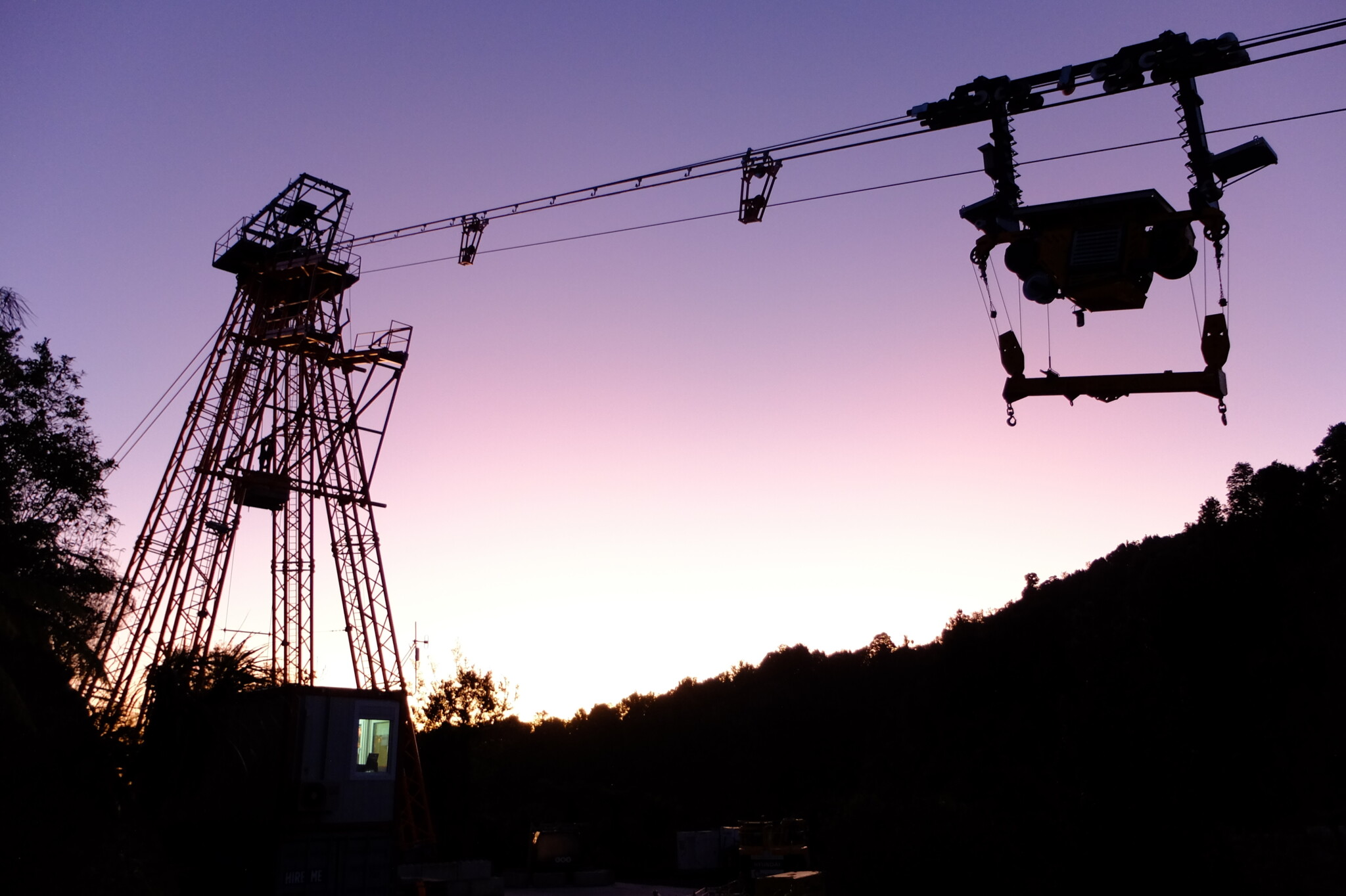 The Cable
Crane
Company
Solving transport challenges in inaccessible terrain
LCS Cable Cranes
For over 70 years, we have been specialists in cable crane systems and experts in the field of winch construction. Even when facing inaccessible terrain or other extraordinary challenges, we find individual solutions for our customers.
Expertise
Our solutions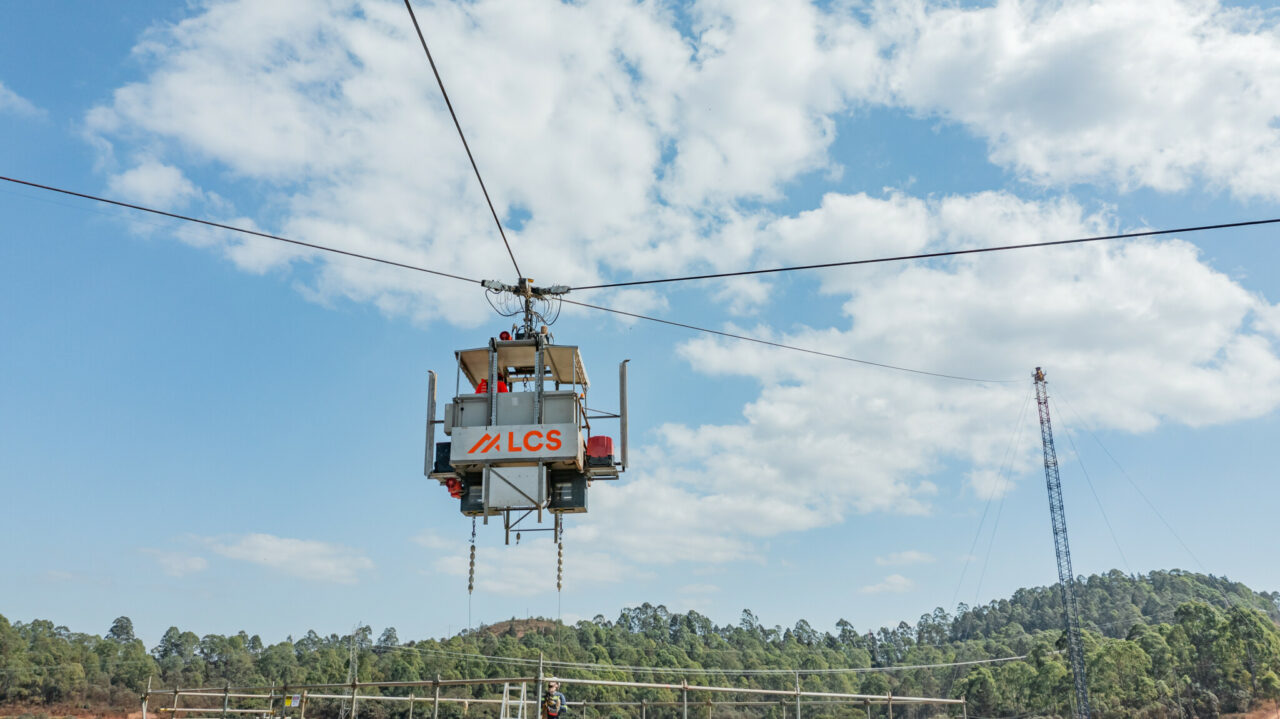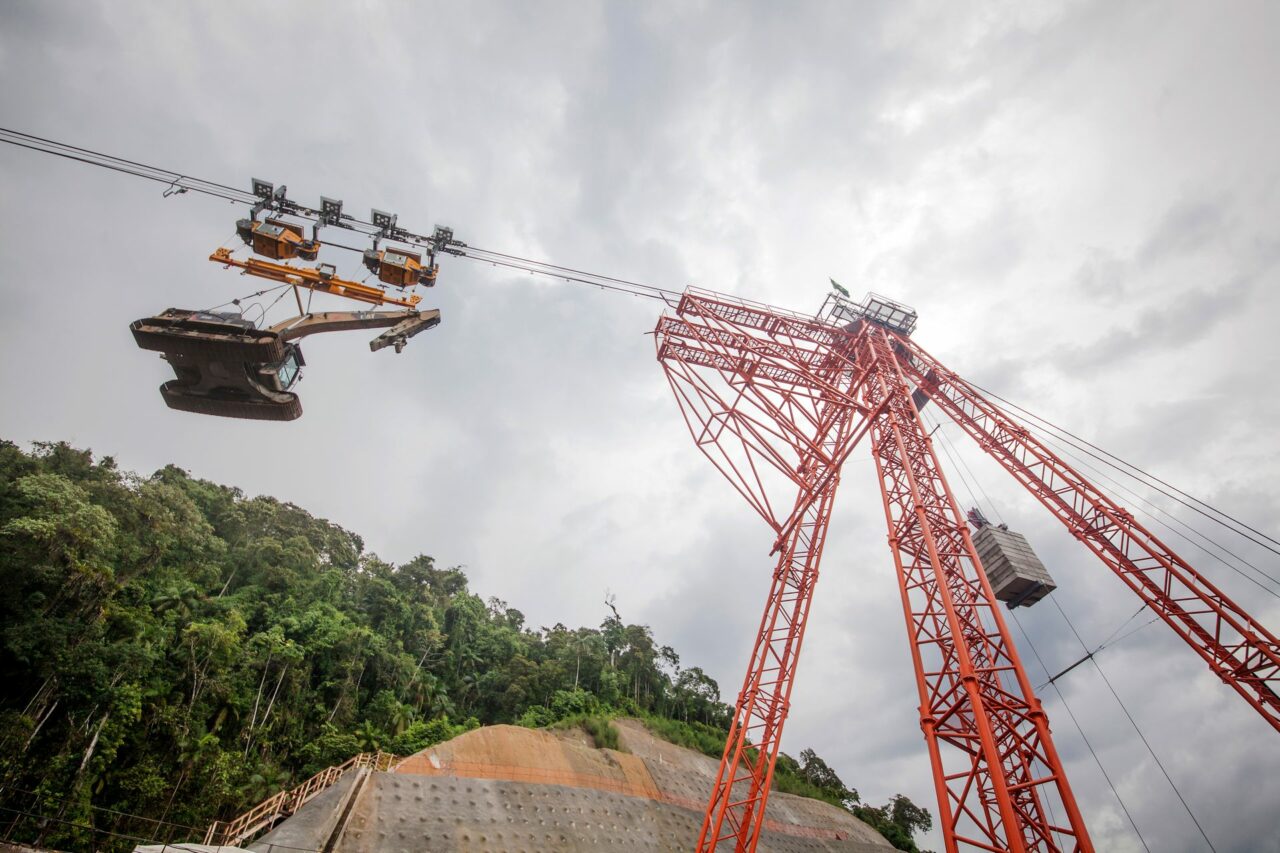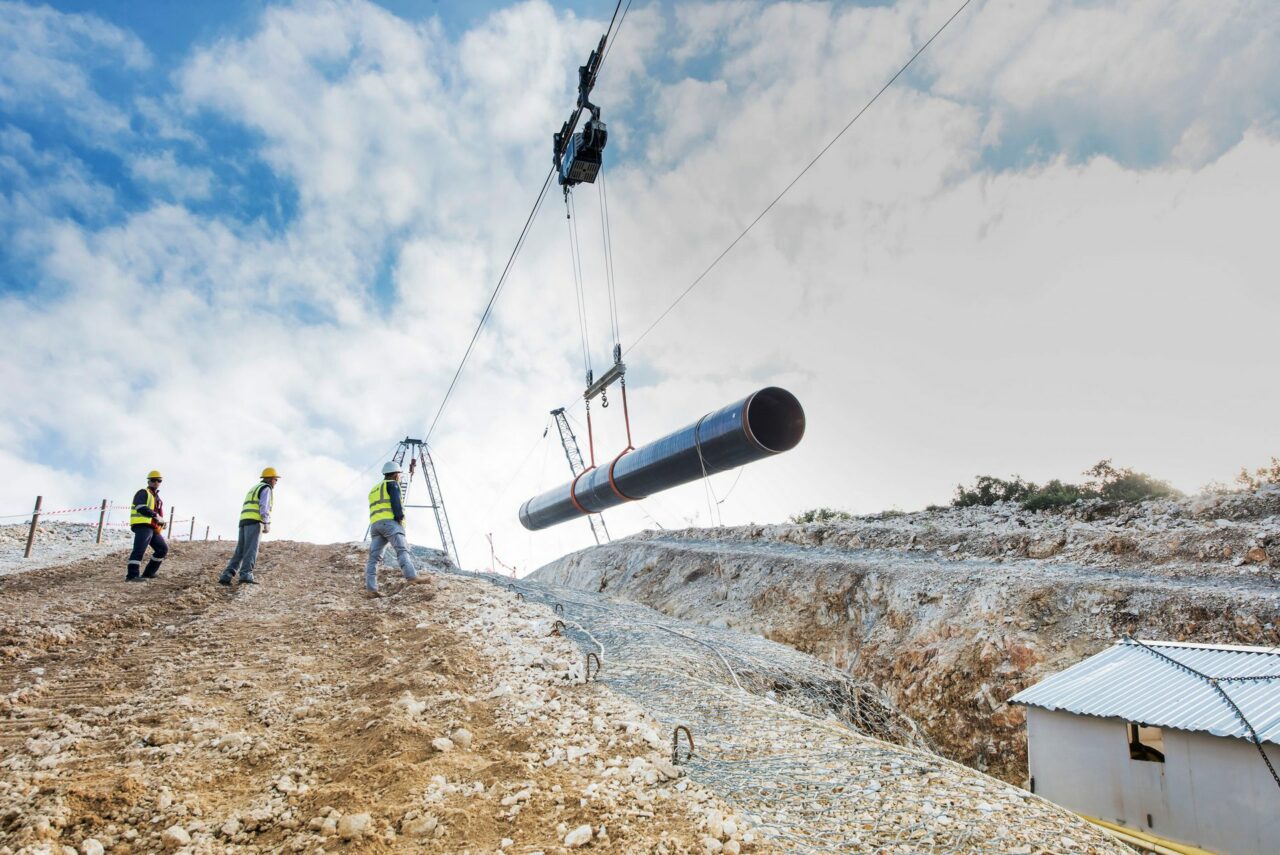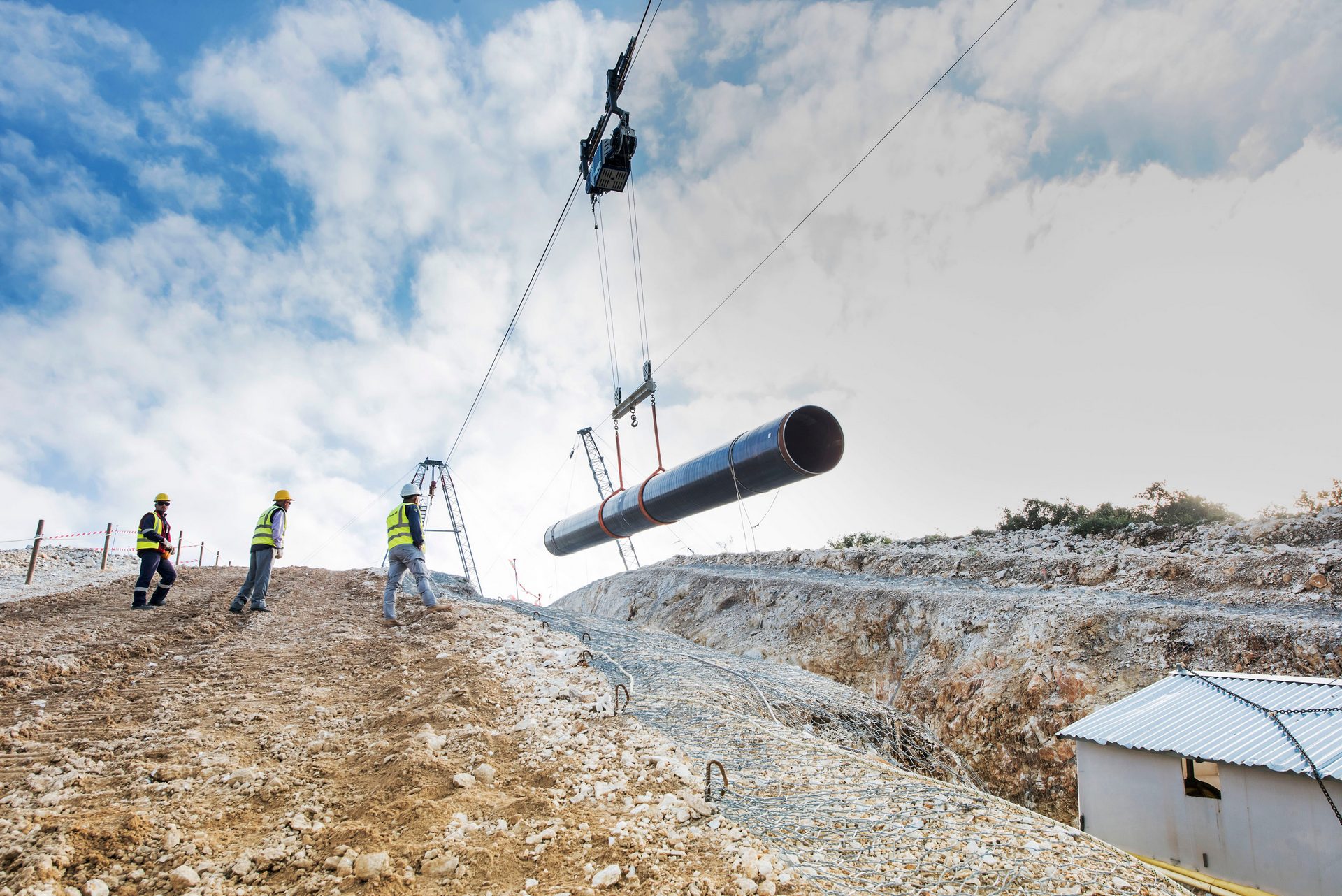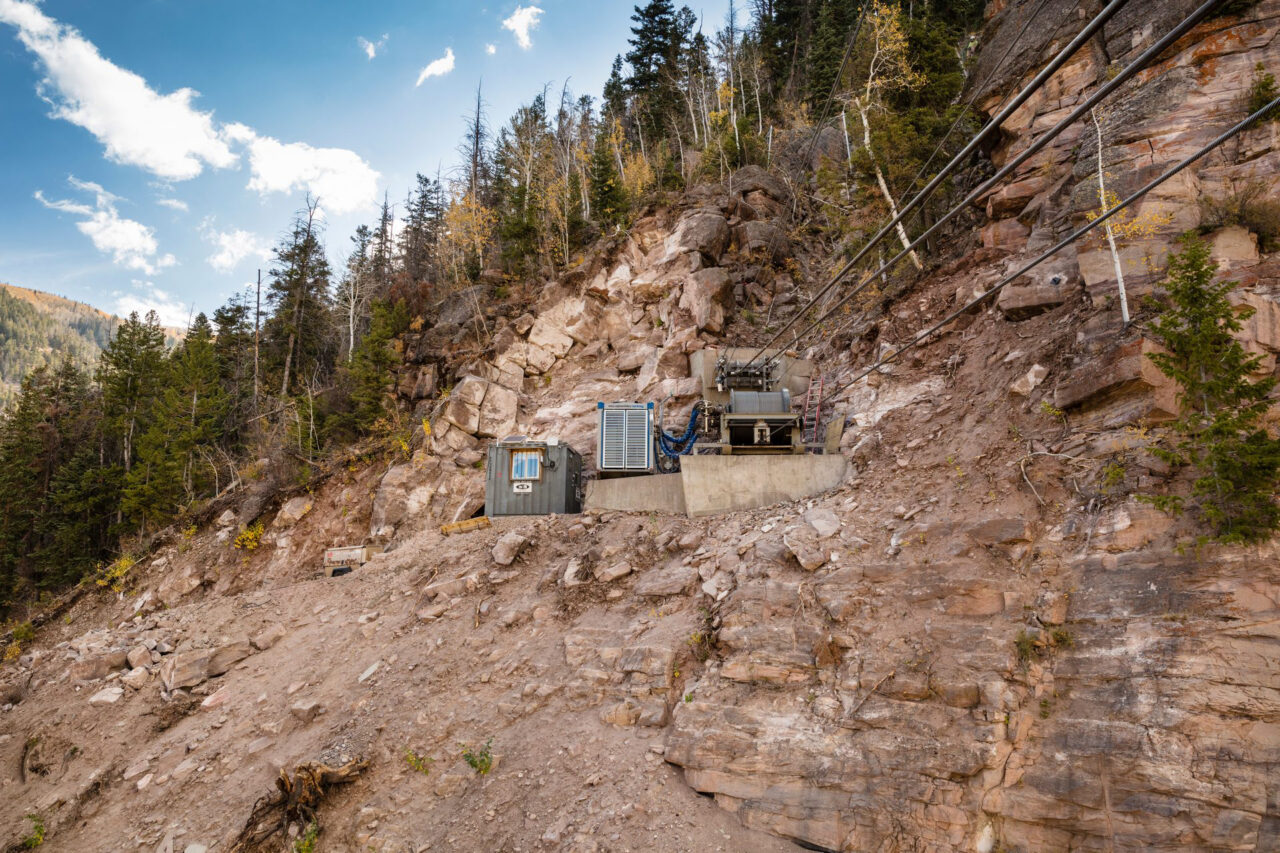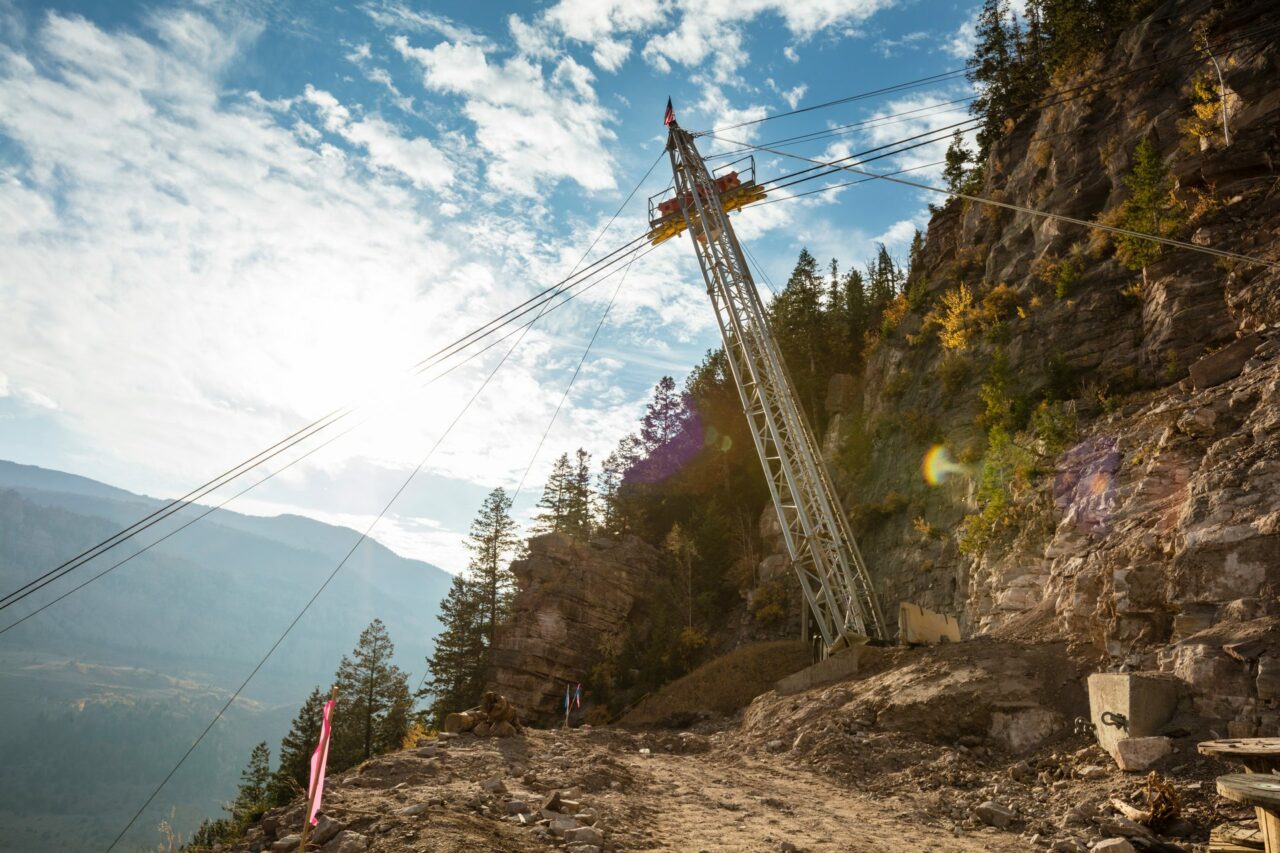 Personnel Safety
When the terrain is unstable and/or entering the work area is life-threatening, a solution is needed that allows workers safe access and safe working. Thanks to its modular design, the patented QXcrane system adapts to any terrain situation, no matter how extreme, and is not only suitable for use at tailing storage facilities (TSF).
Cable crane systems
In the field of cable crane systems, our product portfolio is very comprehensive: In rough terrain, we support you with our material ropeways which are available in different designs – depending on their type of use. For example, when building dams or at similar construction projects, our luffing, radial and parallel cable crane systems are installed. No matter for which purpose you need our systems: Our team will plan the ideal solution for you and implement it afterwards.
Pipeline construction
Steep mountain ranges and rocky terrain often pose challenges when constructing a pipeline. With special equipment they can be overcome: As an expert in pipeline construction, we dispose of proven and at the same time highly modern systems that make inaccessible terrain surmountable. This means that even steep sections or direct routes with a narrow ROW can be easily included in your planning.
Winches
Reliable state-of-the-art winches facilitate the handling of material and the transport of personnel in inaccessible places. No matter in which area you apply our winches – they are specialised and custom-built to support you in the realisation of your project plans. Here, you receive everything from a concept and design to implementation from a single source.
Components
A material ropeway consists of numerous components. We are convinced that a functioning system is based on individual parts which have each the same quality. As manufacturer of various components and complete cable crane systems, this is particularly important to us.
Sectors
Our industries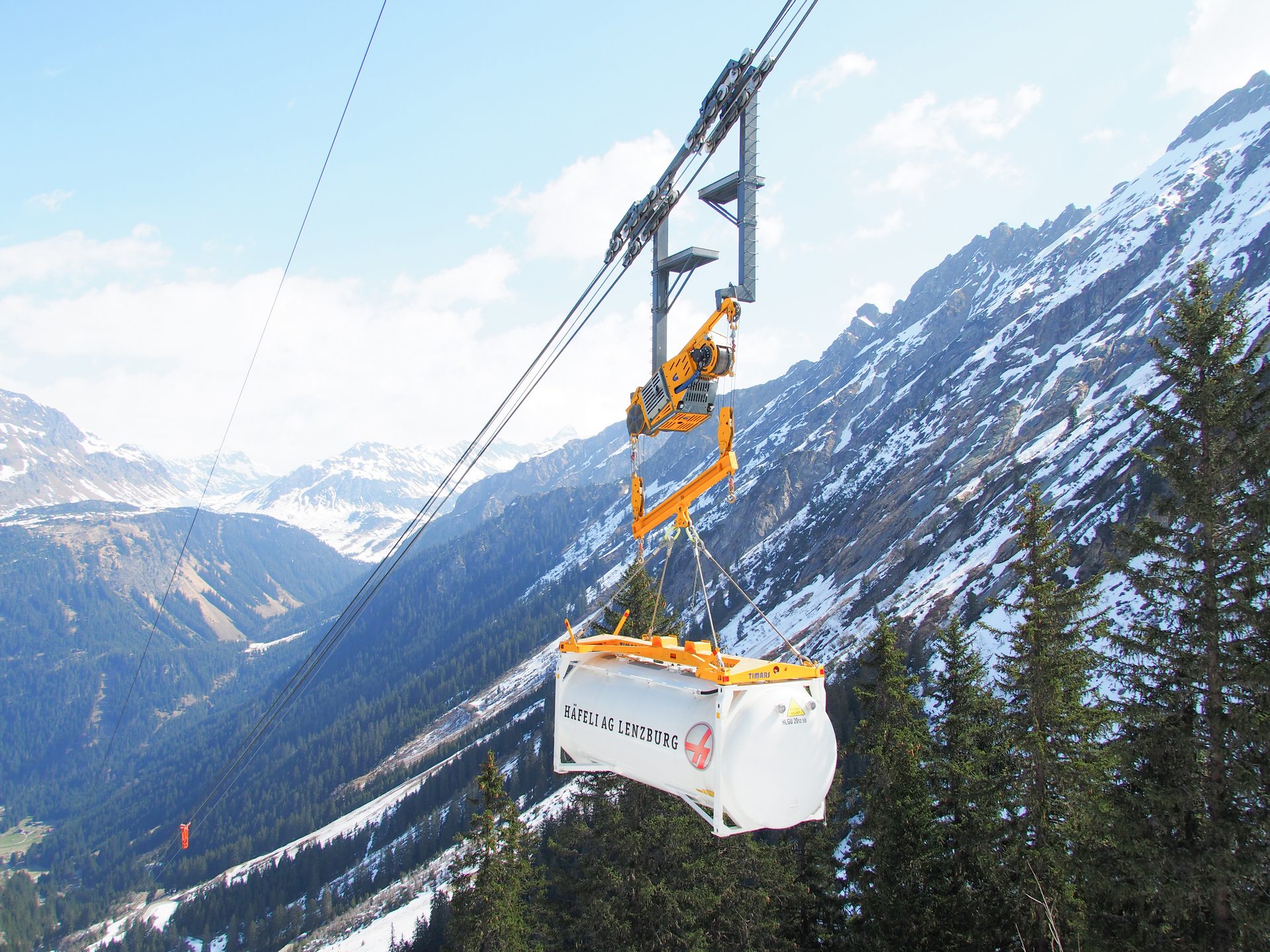 Hydro power
Cable crane systems for material transportation: For the transport of heavy machinery and materials, which are required for the construction of hydro power plants and penstocks.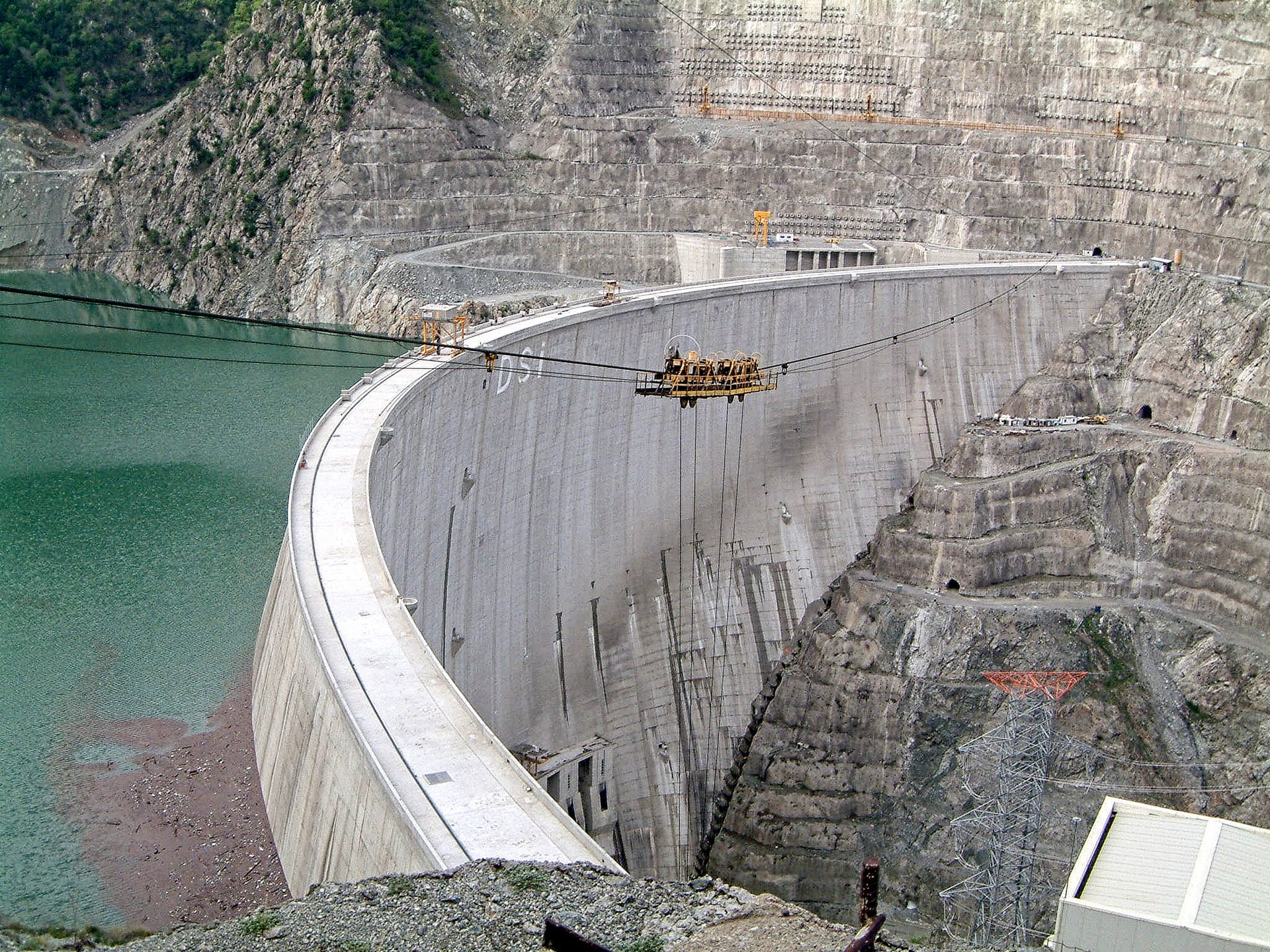 Dam construction
Cable crane systems for dam construction: To make large areas accessible – whether it is a new construction or an extension of an existing dam.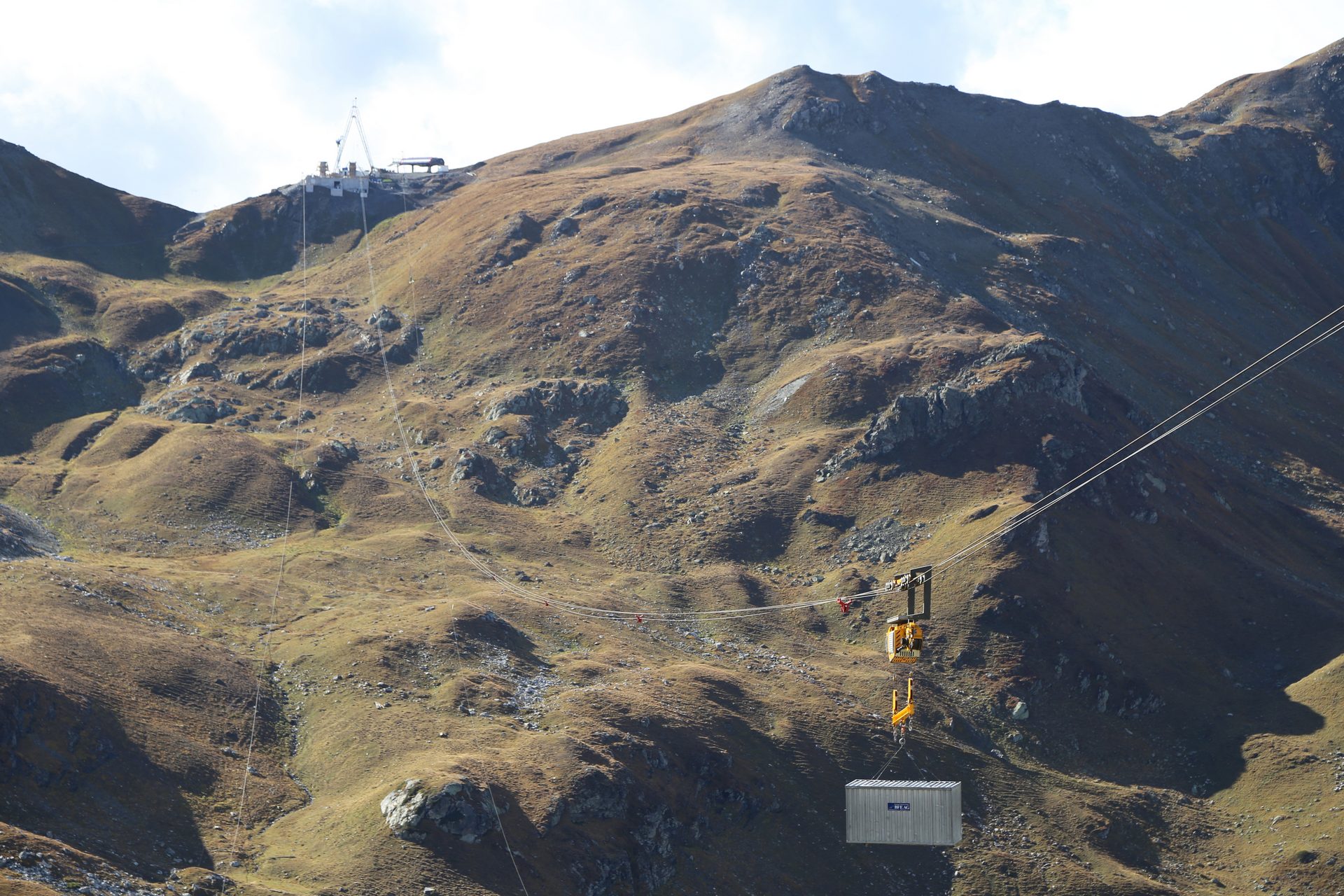 Mountain construction sites
Cable crane systems for mountain construction sites: To transport material and machinery to the construction site in inaccessible terrain, at lakes and rivers, and to enable manpower transportation.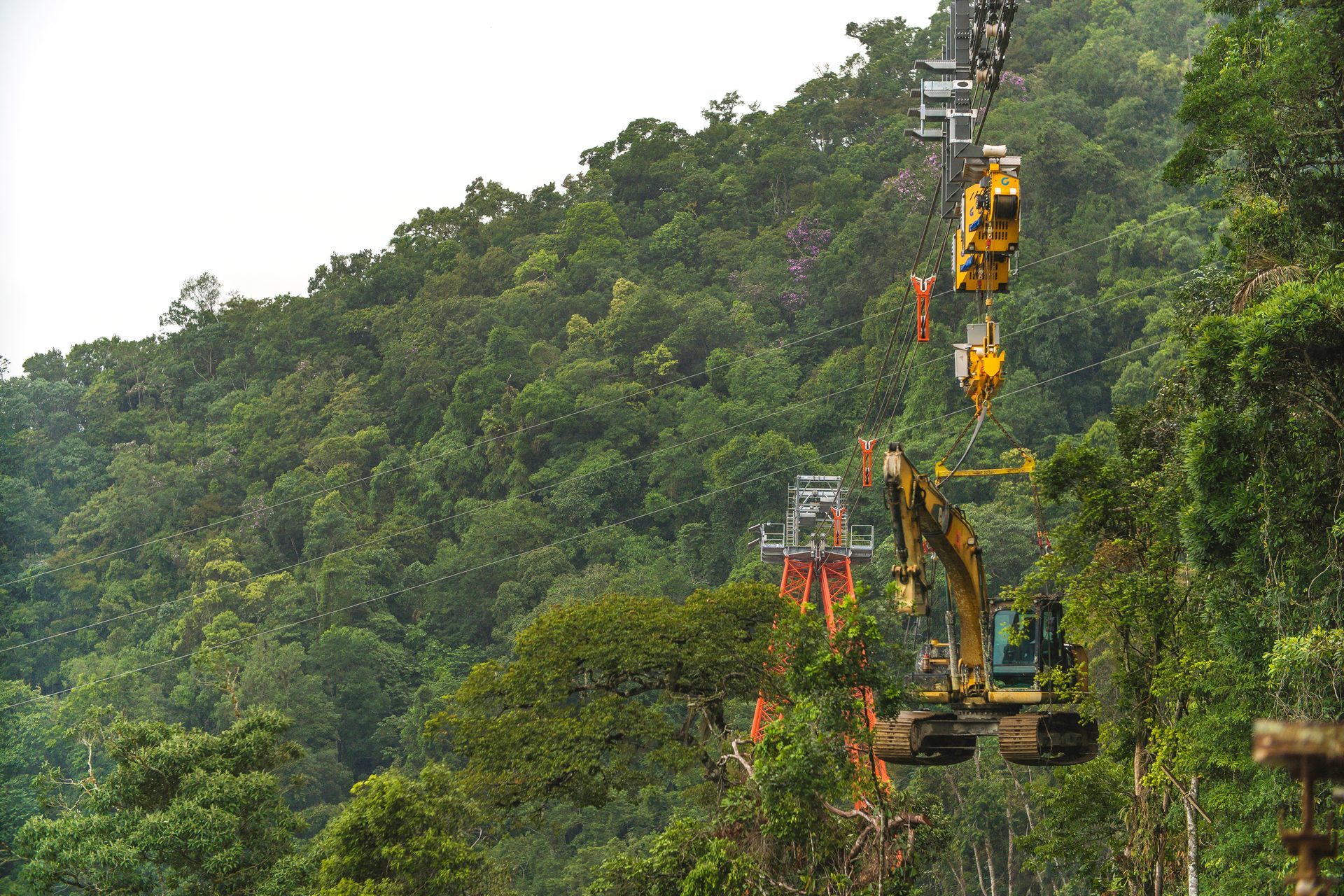 Bridge construction
Cable crane systems for bridge construction: To provide supply of material and machinery at the construction sites across rivers, lakes or even an entire valley. Thereby, you can cover large areas.
Oil and Gas
Cable crane systems for pipeline construction: To enable the laying of pipes and the transport of material and construction equipment – even in very steep terrain.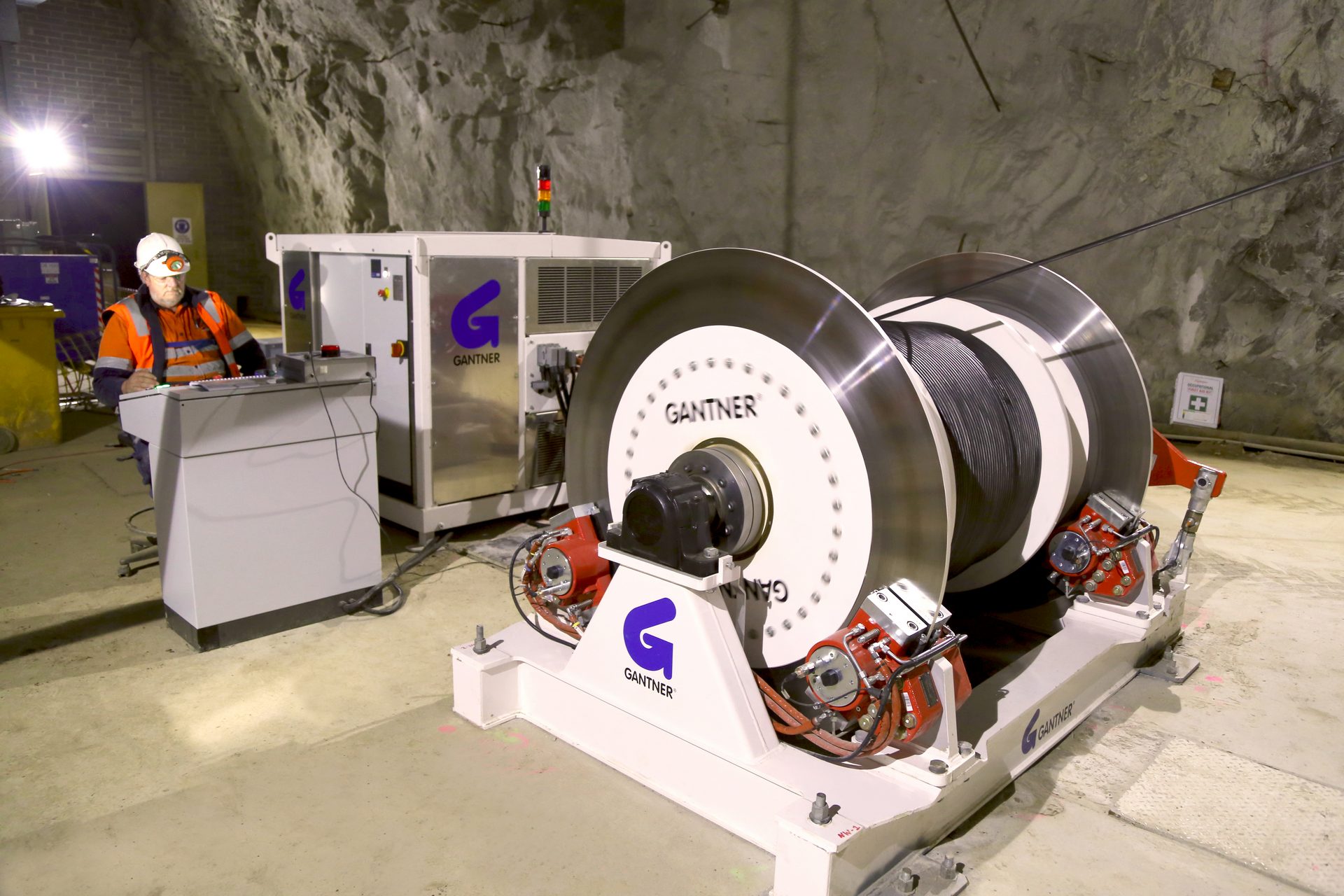 Mining
Winches and cable crane sytems for mining: enable access to underground mine shafts as well as safe working at tailings ponds or conventional dams – whether for normal transport of material and people or for rescue operations.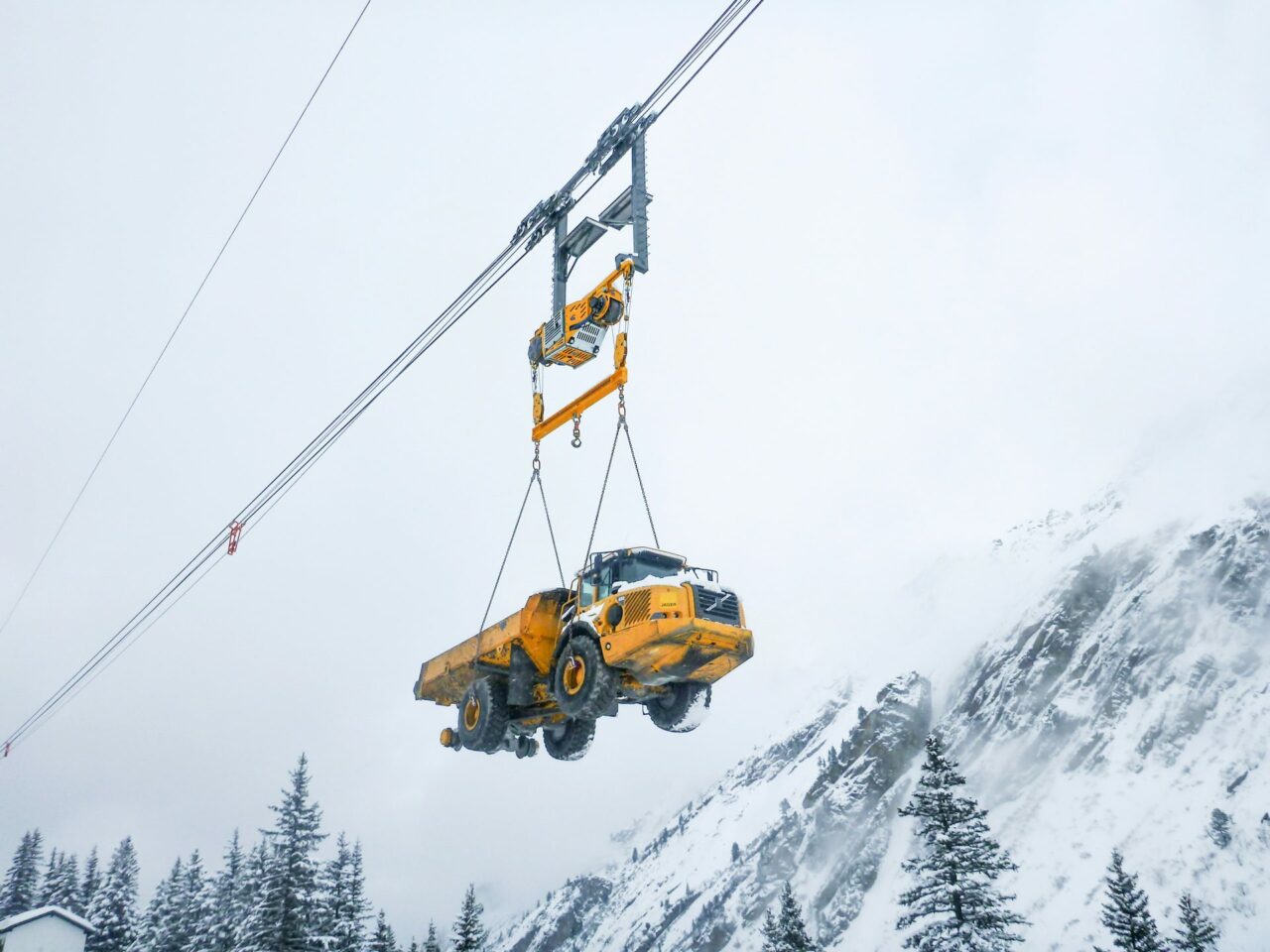 Quality for our customers
In all our processes, from the design to the manufacturing, we follow strict rules and procedures. This is how we guarantee the best quality of our products. This includes appropriate planning, customised project management and professional service provision for our customers.

Certification: ISO 9001:2015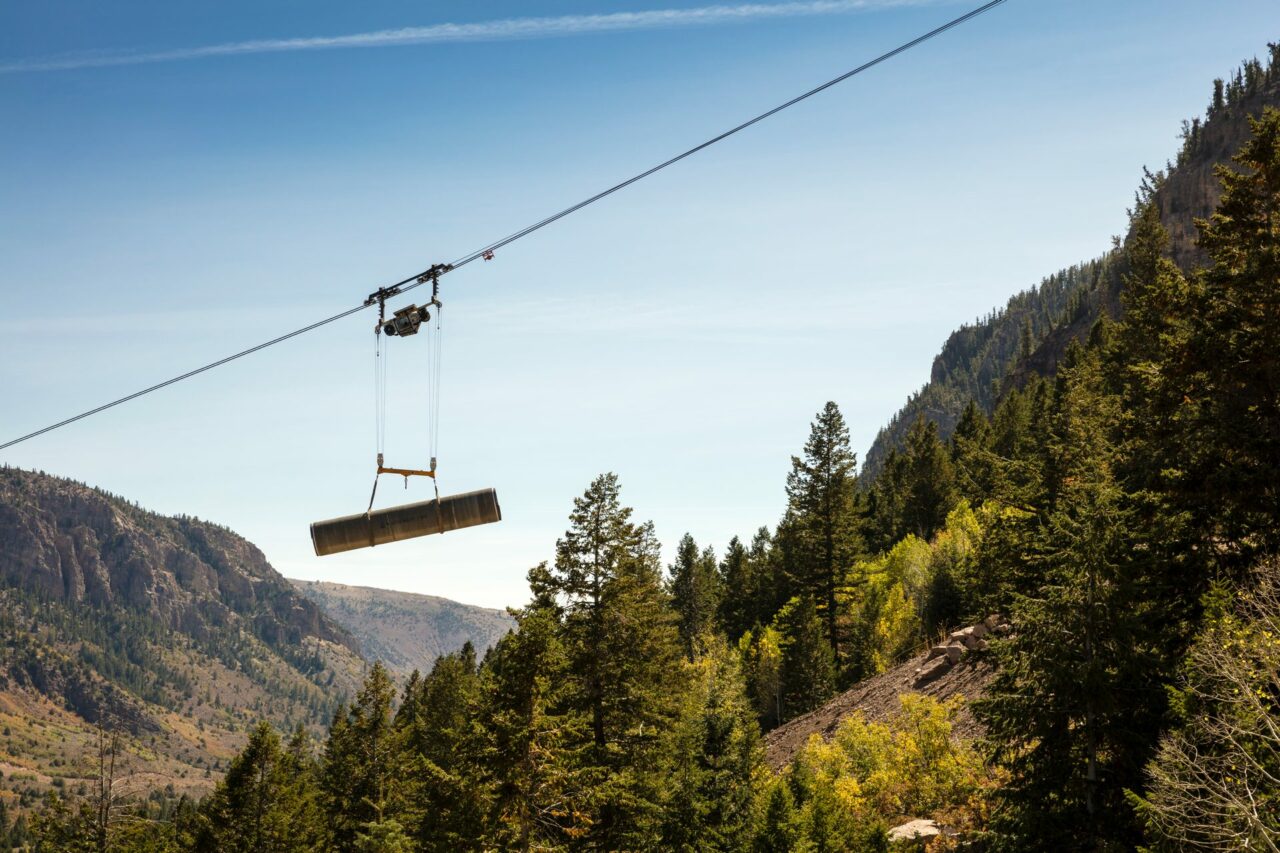 Environmental awareness as a principle
Our systems and winches also take environmental effects into account: Every solution is designed to have as little impact as possible on the surrounding nature. Furthermore, it is our goal to transport heavy loads in an environmentally friendly way and as quiet as possible – especially because we often work in regions with a sensitive nature.

Certification: ISO 14001:2015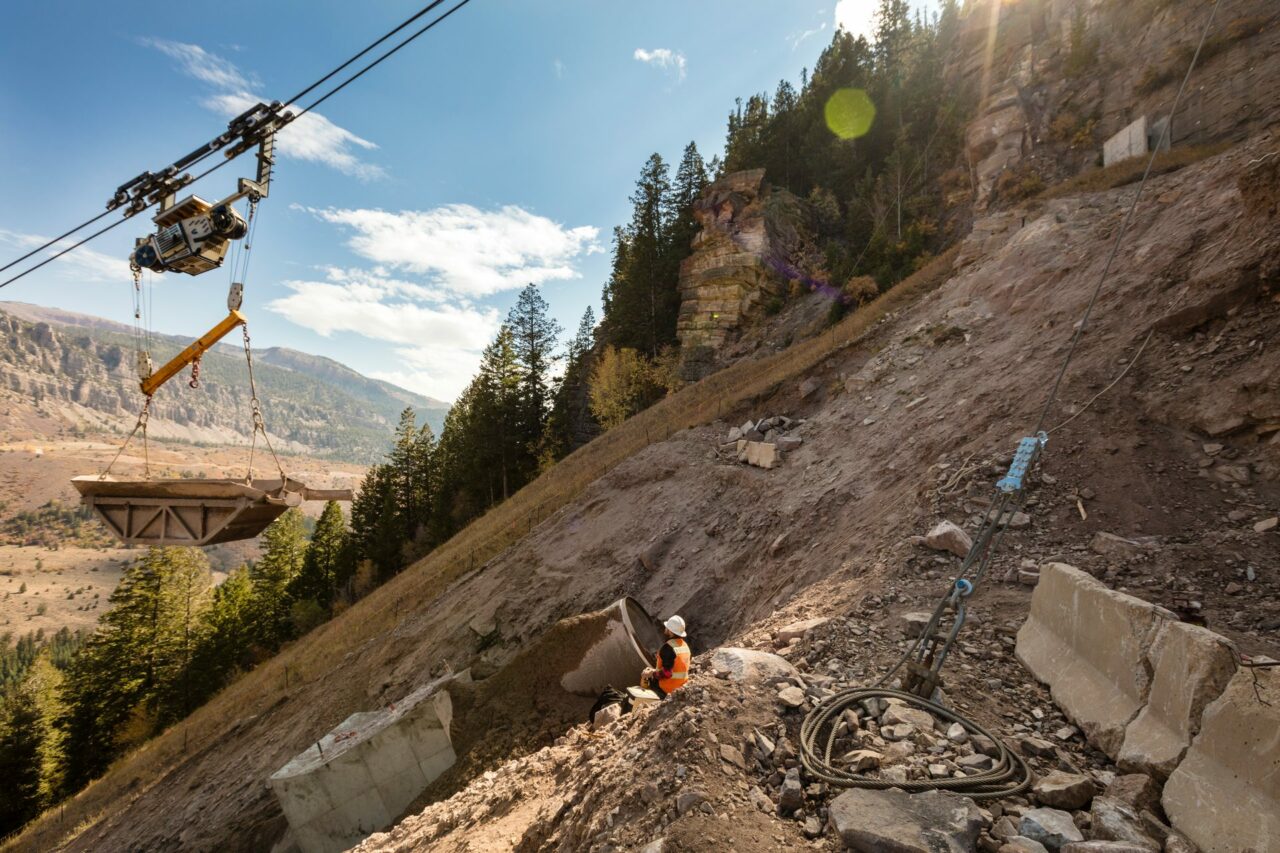 Safety as a maxim
In all our projects, the safety of our cable crane systems and winches is particularly important to us: They move heavy loads safely and without incidents to its desired destination. To keep it that way, we integrate only tried-and-tested safety equipment into our machines and systems.

Certification: ISO 45001:2018