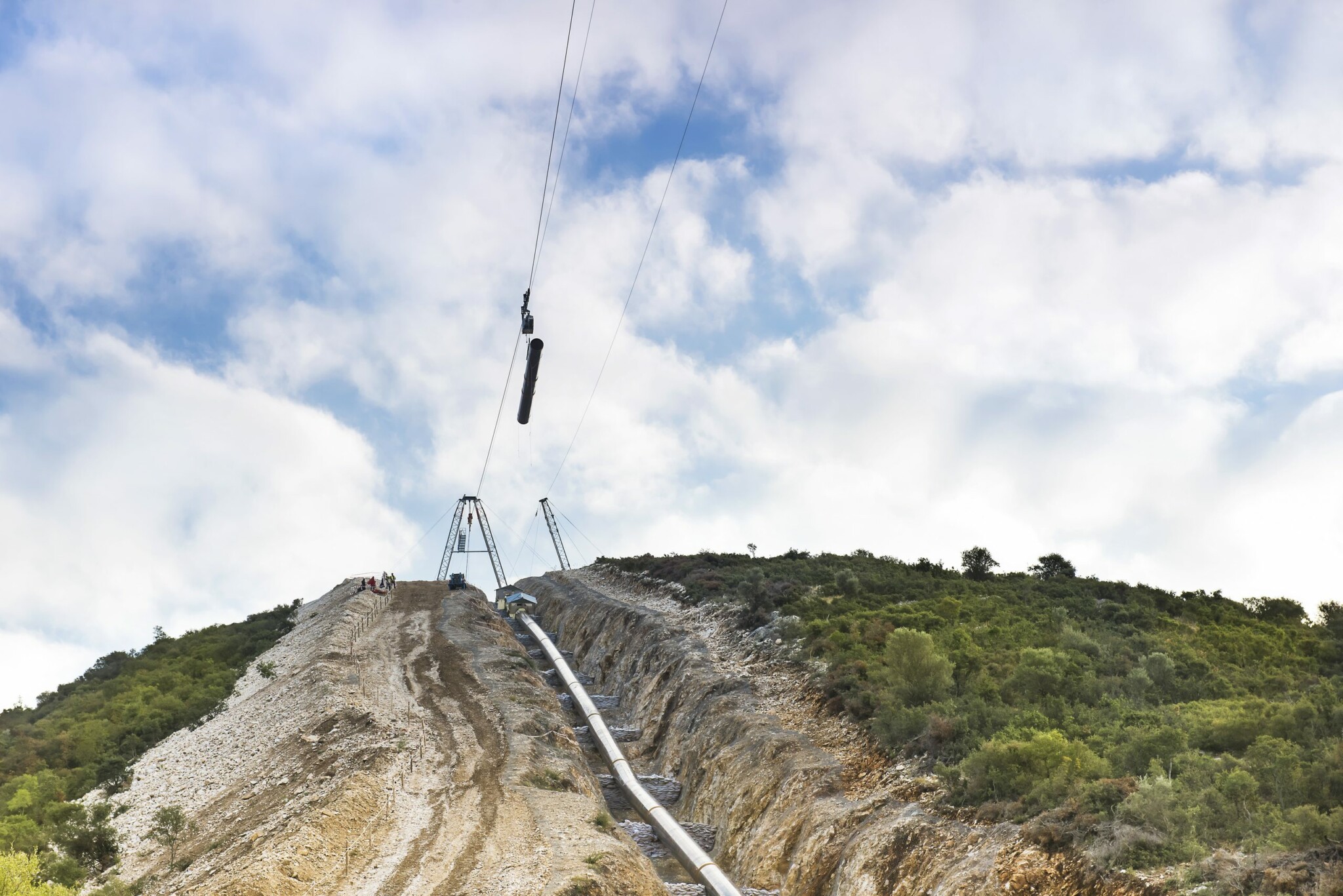 Oil and Gas
Oil and Gas
Very steep slopes pose serious difficulties for traditional methods in pipeline construction. This is where we take action.
When it comes to laying pipelines under extreme environmental conditions, special solutions are necessary. This applies equally to the transport of pipes, their positioning and the execution of preparation and finishing works, for example excavation and reinstatement. The importance of a tailor-made solution is even more significant when pipelines shall be laid on very steep slopes, on rocky ground in the mountains, in hilly landscapes or in ecologically critical terrain, such as in the rain forest. The consideration of such surrounding conditions is essential for the successful construction of a long-term reasonable use of the pipeline.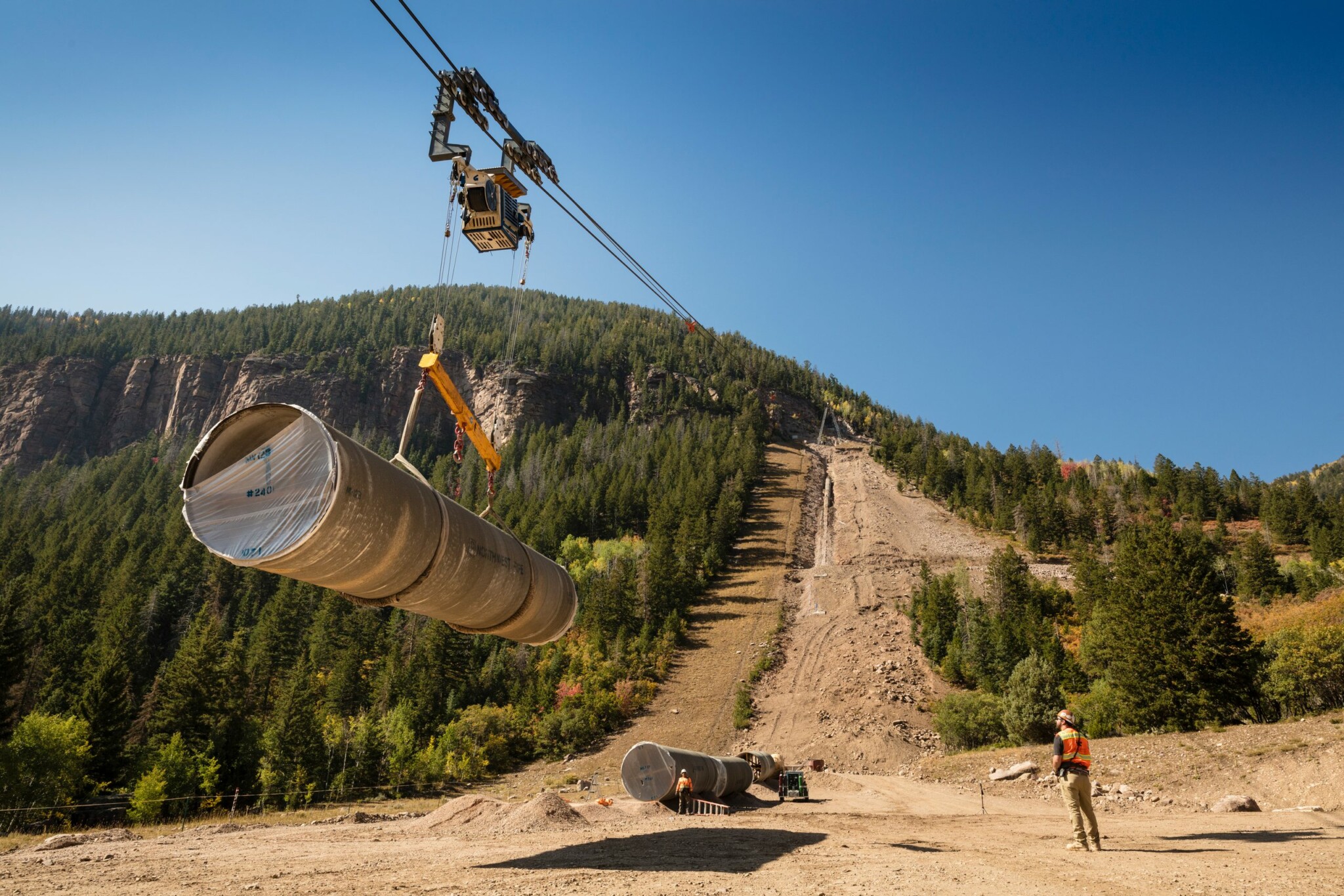 Complex situations require intelligent methods of resolutions. With our special transport solutions, we support you in the efficient realisation of your pipeline project.
The challenges involved in the construction of a pipeline are manifold: The equipment must be highly professional and suitable for pipeline construction. The personnel who perform the pipeline construction and who is responsible for its success is intensively trained and specifically educated. Apart from this, the complex task of constructing a pipeline also poses a great challenge. Traditional methods quickly face their limits. This applies, for example, to the use of heavy machinery in steep terrain or conflicts with the surrounding environment. If roads need to be built to reach challenging terrain, the project costs rise immensely. Our cable crane systems provide direct access to the construction site and keep the interference with the environment comparatively low.
LCS offers
TRANSPORT SOLUTIONS with special equipment: Cable crane systems are operated to transport pipes, equipment and personnel. They are specifically designed for the pipeline construction and offer many suitable tools and features.
EXCAVATION WORKS to safely lay pipes and subsequently – after completion of the project – leave the route in steep areas in impeccable condition.
COMPLETE PIPELINE CONSTRUCTION SERVICES throughout the process chain: design, logistics, trenching and earth manipulation, pipe laying, welding, padding, and reinstatement works.
We are your specialist when it comes to laying pipelines and safely transport construction materials and equipment– even in steep terrain.
Would you like to know how we can support you in concrete terms? Contact us without obligation.